Residential Aluminum Doors | 505.858.1017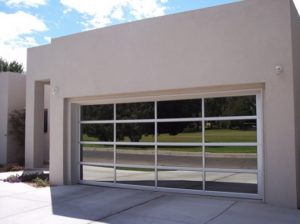 BDC Door is Albuquerque's authority on garage doors. We can install, maintain or repair doors from all top brands, and we have the expertise and knowledge to match you with the right door for your needs.
Why Choose Aluminum Doors?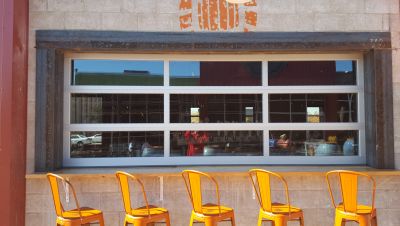 When it comes to garage doors, stainless or galvanized steel is the most popular choice. However, aluminum is quickly gaining in popularity, and for some purposes it can be the best material for the job.
Aluminum is lightweight and durable. It's also attractive, and it's a popular choice for people who want a modernist aesthetic for their doors.
Repair and Maintenance Services
Whether you have an existing aluminum door needing service or wish to have new garage doors installed, BDC Door can help. With over 50 years of combined experience, our technicians have the knowledge and tools to handle all of your installation, maintenance and repair needs.
Now is the best time to upgrade your home's curb appeal. Customize your new contemporary look by reviewing the options available with aluminum doors. Whether it is color, glass selection, the styling or a special feature, our experts can help! Learn more or request a free quote today by contacting us!
Call us today at 505.858.1017 to schedule service.