Commercial Door Openers | 505.858.1017
BDC Door is Albuquerque's authority on roll-up and sectional doors. We provide door installation, service and repair for homes and businesses throughout the area, and our experienced team is happy to provide you with guidance or answer your questions when it comes to choosing the right doors and door openers for your needs.
Whether you are installing a new door in your business or need to upgrade your existing commercial door openers, let us help you find the best solutions for your security and convenience!
Top Brands and Quality Service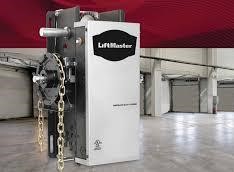 We are partnered with top brands, including Liftmaster and Chamberlain, to provide the best in commercial door openers. We can help you choose the best door opener for your needs, including jackshaft, trolley and hoist style openers, and will provide quality installation to ensure safe and efficient performance.
Contact us today to learn more about our available services or to schedule repairs with our experienced team!
Call 505.858.1017 today to schedule service for your commercial door.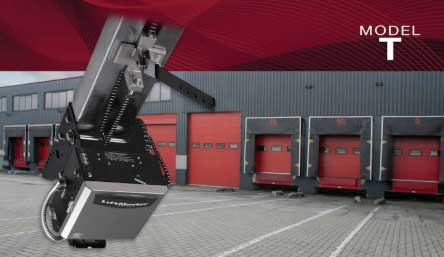 TROLLEY GARAGE DOOR OPENER
The LiftMaster T model is for use on standard-lift sectional doors. Its Maintenance Alert System establishes a routine maintenance schedule based on the number of cycles and includes a self-diagnostic system that allows one to troubleshoot up to either different error codes.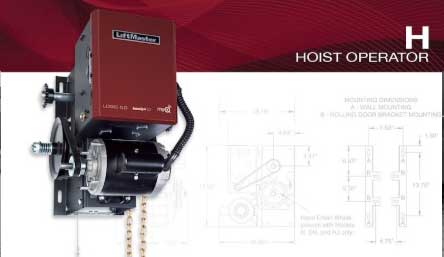 HOIST GARAGE DOOR OPENER
Hoist (H) style commercial door operators are optimal for industrial application. H-style operators include a floor level chain hoist to ease manual operation in an emergency and a 3-Button Control Station with a maintenance alert system notification when routine maintenance is required.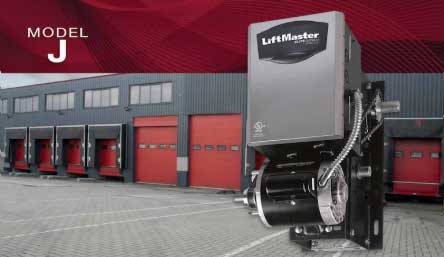 JACKSHAFT GARAGE DOOR OPENER
Jackshaft(j) style commercial door operators are optimal for industrial applications. Doors used with this operator should be balanced with the ability to be manually lifted by hand in an emergency. Has removable motor without affecting limit switch settings and saves time and money for maintenance.
Repair, Maintenance and Upgrades
In addition to basic door openers, we also offer more advanced automated openers that can be accessed remotely through a smart phone or fully integrated with your company's building automation. This adds an extra level of security and convenience, and we can help you implement it if you're ready to upgrade your existing system.
We can also provide maintenance and repair of commercial door openers. If your opener is no longer operating correctly, our technicians can work swiftly to diagnose and correct the problem. We can help with repairs or replacement of any popular commercial door openers.