Commercial Fire Doors | 505.858.1017
When a fire breaks out in your business, containing it is your top priority. A good fire suppression system works to isolate fire and put it out before it has the chance to spread and cause more damage. Fire doors can be an important aspect of this fire containment system, and they are one of our specialties at BDC Door.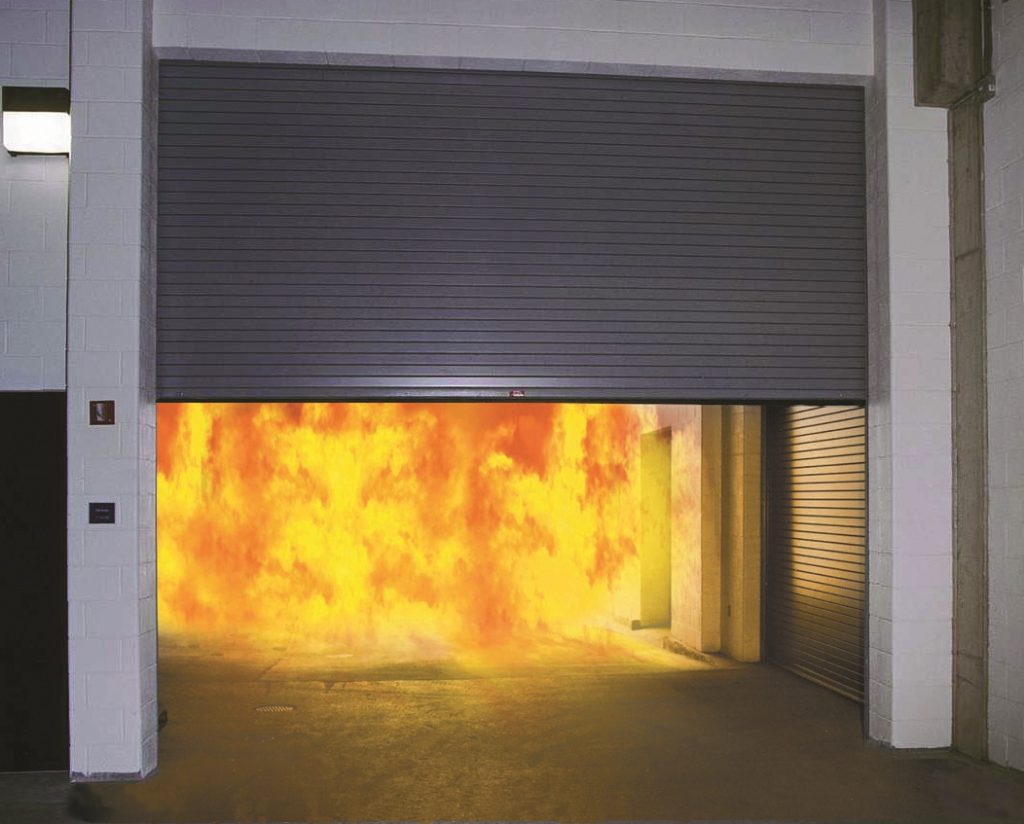 What Are Fire Doors?
When it comes to fire protection, there are two things to consider. First is the safety of the doors in your building. Fire rated doors are made from durable, flame-proof materials like insulated steel. Fire-rated insulated rolling doors take this a step further by providing active protection against fire.
These roll-up doors are built with fusible links that are designed to break when temperatures reach 165 degrees, or they can be linked automatically to your fire alarm. When a fire breaks out, the door shuts automatically, creating a fire-proof barrier to contain backdrafts and prevent the spread of fire.
Maintenance and Installation of Fire Rated Doors
If your business does not have fire doors, our technicians can help you choose the best model and professionally install them. We can also help with the maintenance and repair of your new or existing fire doors to ensure they're in working condition and ready to protect your business.
Contact BDC Door today to learn more about how fire rated doors can improve the safety of your business! We will be happy to provide a free quote for installation or repair, or answer your questions about fire door technology so that you can make the best choice for your needs.
Call us today at 505.858.1017 to learn more about fire doors!