Security Grilles | 505.858.1017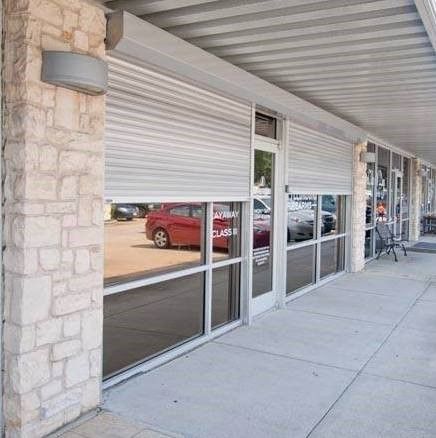 Roll-up security grilles are a durable and popular security solution for retail, industrial and commercial buildings. These grills add an extra layer of protection against break-ins, guarding your storefront or restricting access to areas of the business. At BDC Door, we offer a variety of security grilles to suit any need, and we can handle their installation, maintenance and repair.
Available Security Grilles
Security grilles are available in many sizes and materials, depending on your needs. We can work with grilles made of aluminum, galvanized steel and stainless steel. Both manual and automatic opening mechanisms are available. In general, all grilles work by either coiling or folding up when opened, allowing them to stay out of your way when not needed.
If rapid access and heightened security is a priority, an automatic grille may be the best choice – but our experienced technician can help you make that choice as well as selecting the right size and material for your individual needs.
Roll Shutter Systems
Add protection, privacy and insulation to your business at the touch of a button. Roll shutters provide an instant "safety shield" to the exterior windows and doors of your business. They conveniently roll up and out of sight. Each system is custom built from the finest materials on the market. The come in a variety of decorator colors.
Our Commitment to Quality
With over 50 years of combined experience, our team of door experts have worked hard to earn the title of Best Door Company in Albuquerque! We strive to offer quality and affordable service to all of our commercial and residential clients, and we will work with you to identify solutions that fit your company's unique needs.
If you have questions about security grilles or need repair, maintenance or installation of your company's grille, contact us today! We will be happy to provide a free quote and arrange for the inspection and service.
Contact us at 505.858.1017 to learn more about our services.