Loading Dock Bumpers | 505.858.1017
BDC Door is Albuquerque's authority on commercial doors. In addition to providing installation and service for a variety of overhead and garage-type doors, we can also help you outfit your business's loading dock with all of the necessary equipment to ensure safety, durability and performance. We can install or replace a variety of loading dock equipment, including dock bumpers, fenders and more!
The Importance of Dock Bumpers
Loading dock fenders and bumpers provide a layer of protection between the back of the truck and the wall of your loading dock. Backing into a loading bay is a challenge; the driver must get close enough to ensure easy loading or offloading of goods, while avoiding collision with the building itself. Dock bumpers make this task easier and reduce chances of damage to both the truck and your building, ensuring greater longevity of both and boosted efficiency.
We provide a variety of dock fenders and bumpers in different styles depending on your needs: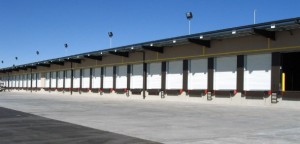 Molded bumpers
Extruded bumpers
Laminated bumpers
Steel faced bumpers
Extra thick bumpers
Extra long bumpers
We can help you choose the best equipment for your needs and will handle the installation, saving you the time and hassle of trying to do it yourself.
Quality Service and Equipment
For more than a decade, we have served Albuquerque's businesses with quality door products and services. We take pride in our excellent workmanship and customer service! Contact us today to learn more about what we have available or to schedule installation or repair for your commercial loading dock equipment!
Call 505.858.1017 for a free quote today!