Sectional Overhead Garage Doors | 505.858.1017
Steel doors are masters of security, durability and performance. Whether you need a steel garage door for your auto repair shop or a heavy-duty sectional door for your loading dock, BDC Door can help you choose the right model for your needs. We're familiar with all the top brands and can handle the installation, maintenance and repair of all your company's steel doors.
Why Choose Steel Doors?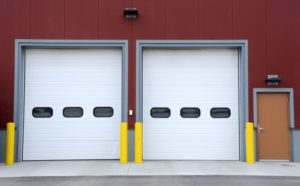 Steel garage doors are the most common choice for both commercial and residential applications. Made from stainless or galvanized steel, commercial doors are durable and rust resistant. They are also lightweight without sacrificing strength, and most are built with a hollow construction that makes room for insulation, boosting their fire resistance.
Though the "bare metal" look is popular for industrial use, you are not limited: You can choose a variety of finishes and paint jobs for your steel doors to match the exterior of your building.
Aluminum Garage Doors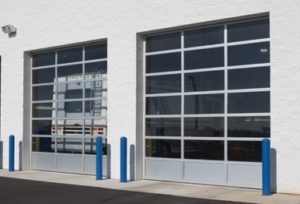 Aluminum is lightweight and durable. It's also attractive, and it's a popular choice for businesses that want a modernist aesthetic for their doors. Aluminum frames are especially popular for glass doors thanks to their light weight and aesthetic appeal.
Why Choose Aluminum Doors?
Aluminum doors create a clean style that is perfect for automotive showrooms and repair centers, service stations, car washes, fire houses, restaurants, and sports complexes. These doors can be mounted stationary or operative as a stylish alternative for al fresco situations.
To learn more about our available services, contact BDC Door today!
Call 505.858.1017 for service and repair!