Best Loading Dock Equipment in Albuquerque | 505.858.1017
BDC Door is Albuquerque's authority on commercial doors and so much more. We have all of your loading dock equipment solutions, from dock bumpers and seals to truck restraints. If you need help setting up the loading dock for your new business or need maintenance and upgrades to your existing dock equipment, we can help!
Loading Dock Equipment
Whether you're delivering goods to a retail store or offloading items from a warehouse, quality dock equipment is important for safety and efficiency. BDC Door sells and installs industrial roll-up and sectional doors for use in loading docks. We also offer the necessary loading dock equipment you need, including: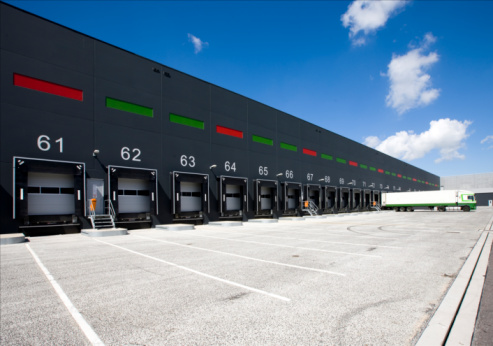 Dock bumpers
Dock levelers
Dock boards
Dock lifts
Truck restraints
Dock lights
Let us know what you're looking for, and we'll be happy to find the best solutions for your needs – taking into account your business's special requirements as well as the limitations of your budget!
Servicing Albuquerque's Doors
BDC Door is committed to quality workmanship, personalized customer service and affordable solutions for Albuquerque's homes and businesses. With over 50 years of combined experience in the field, our team is what makes us the Best Door Company in the area!
If you need loading dock equipment or door services for your Albuquerque business, our team of experienced technicians can help! Contact us today to learn more about our available services or to schedule an appointment with one of our team members.
Call 505.858.1017 to speak with a representative today!