Want to Spruce Up the Exterior of Your Home? Consider a pop of color! | 505.858.1017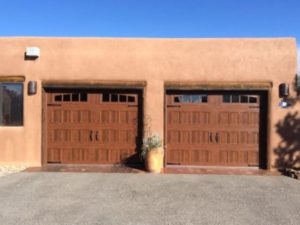 An easy update to create a new look and feel for your home is by adding color. Not only does it make a difference in the exterior of your home, it plays a role in the overall mood of an outdoor space.
Whether the space is a patio, front porch, or even garage space, decide on a color palette that matches its function and purpose. For a more earthy, relaxed space, consider outdoor weatherproof furniture in greens, blues, and neutrals. For gathering spaces, consider yellows, oranges and reds when buying accent pieces.
Another fun way to add color is by replacing your garage door. Our customer service team here at BDC Door is happy to come over and discuss options, show you color palettes and samples of other people's doors to begin the inspiration process. A new garage door for your home will definitely help be the impetus for change.